Become an Independent Service Organization (ISO)
---
Merchant Service Providers (MSP) / Agent Program
Digital Financial Group takes the time to customize our ISO and Agent programs to meet your needs and the needs of our partners. We are always able to offer you any level of support. Whether it's our full office support, which will enable you to spend your time growing your business rather than dealing with operational issues and concerns, or simply providing the platform and stepping back to let you and your experts handle your merchants the way you see fit. The choice is yours but your success is our complete focus, regardless of which choice you make.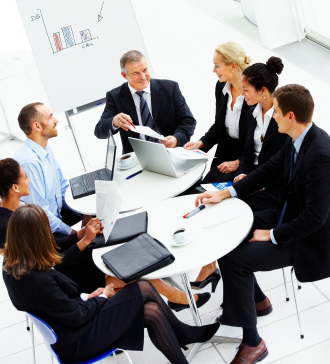 Our full office support provides expertise in all areas including:

Application Preparation
Account Boarding
Deployment / TID Requests
In House Customer Service / Tech Support
Live Chat and Support Ticketing Engine
Welcome Kit Deployment
PCI Compliance (in House)
Statement Analysis
Chargeback Monitoring
Risk Management Services
Pro Active Account Management
Residual Reporting
Very low Attrition Rate
ISO Registration Program Available
Pre-assigned System/Prin with First Data/Wells Fargo
Company branded merchant statements
No multi-year agreement
Aggressive buy rate schedule
Software Providers
Digital Financial Group is the complete technical resource developers need to connect with the necessary resources in order to build an interface with DFG's payment solutions. Digital Financial Group can reduce the time it takes to integrate to our portal solutions by providing access to one on one support, sample code, and a community of fellow developers. The network's mission is to inform, guide, connect, and inspire developers through technical resources, conversation, and thought leadership. We believe that direct access to our integration analysts and our commitment to supporting you will help us win together. Add value to your application by offering your customers a fully integrated payment solution while maintaining PA-DSS. As you know, PA-DSS was implemented in an effort to provide the definitive data standard for software vendors that develop payment applications. This standard aims to prevent developed payment applications for third parties from storing prohibited secure data including magnetic stripe, CVV2, or PIN. In that process, the standard also dictates that software vendors develop payment applications that are compliant with the Payment Card Industry Data Security Standards (PCI DSS).
In addition to the above benefits, we also deliver regular communication to keep you in the loop on changes and updates, while also providing you with opportunities to give us feedback.
Please visit our developer portal at vSecureProcessing
vSP offers a Developer Portal that illustrates the variety of payment solutions we offer and the multitude of ways those solutions can be integrated. This variety of choices allows you to select the payment solution that best fits your business requirements and technical environment.

Contact our expert integration analysts to receive peer to peer guidance to help you complete the integration quickly and correctly
One-click access to the solution you need in the programming language you prefer
Expert guidance on payment industry nuances helping you focus on what you need to do.
DFG Offers More
We allow the capability to present your customers with reliable, low cost merchant solutions and innovative business loan products!

The Benefit of Partnering with DFG
By partnering with DFG, you gain much more than a product to offer your customers; you become a member of a group of professionals who can help you by employing their depth and extensive industry knowledge and experience. You will have the full support of our entire team. Our entire focus is on you, the success of your organization, and the satisfaction of each of your customers. Additionally, you will have the benefit of a close working relationship with our sales management team, an extensive product portfolio at competitive prices, available nationwide innovative service offerings and bundled services. We also offer aggressive commission earning potential, sophisticated online tools, superior back-office and system support, on-going training, end-user support, and national brand recognition.
Some of the services you can take advantage of as an ISO/partner for Digital Financial Group include:
Turnkey business start up package
Customizable online marketing campaigns
Customizable marketing collateral and promotions
State-of-the art call center open 24 hours and 7 days a week

For more information on any of our solutions, please contact our Customer Support at (866) 63 SWIPE (637-9473) or email us at sales@digitalfg.com